With charming downtown eateries and picturesque vineyards, you might think you're in Napa Valley. But this wine country is Loudoun County, just 25 minutes outside of Washington D.C., and has visitors falling in love with Virginia's quietly impressive wine region. We spent 3-days uncovering this charming, approachable, kid-friendly and historic area. Welcome to Virginia. Yes, it's for [wine] lovers, but also a wonderful getaway for families.
Day One:
Start the day with some of the happiest animals you'll ever meet. From the moment you enter the Lessburg Animal Park, you notice something's a little different. With rolling green hills and plenty of spaces to roam, the relaxed and happy environment is obvious. But look a little closer and you notice the animals seem to be as interested in you as you are of them. The parrots came over to us and so did the deer family. The barnyard animals naturally came over for a bite to eat from our bucket. The momma monkey and her baby swung happily in full display. The bizarrely beautiful East African Crowned Cranes couldn't take their calm yet inquisitive eyes off us. A mutual respect between people and animals lives curiously at this delightful animal park. Leesburg Animal Park is open Wednesday thru Sunday from 10am-5pm.
<<>>
After you've said good-bye to your new animal pals, head to the darling downtown of historic Leesburg. Grab a bite of local flavor at King Street Oyster Bar. Oysters here are not more than 24-hours out of the water from the East Coast and 48-hours from the West. Pair your raw-bar lunch with a refreshing house-made ginger beer or Moscow Mule.
<<>>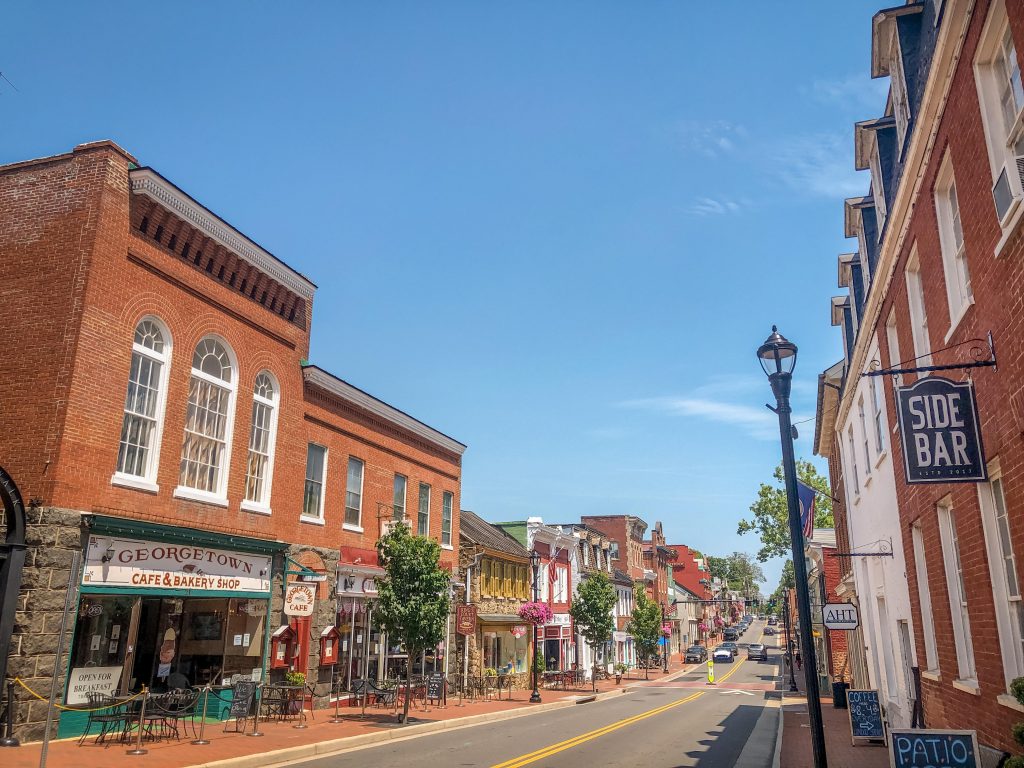 Stroll the local shops and soak in the small-town charm of this historic city.
<<>>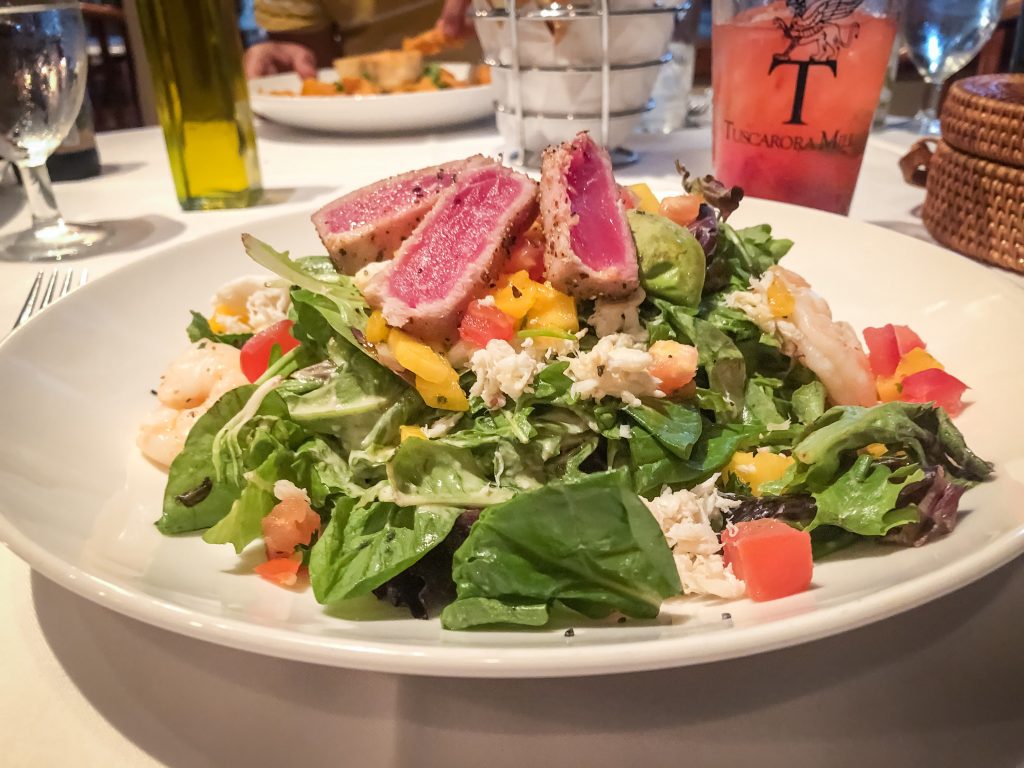 For dinner, head a few blocks over to the beloved Tuscarora Mill (aka Tuskies) at Market Station. An early adopter of the 'buy local' movement, entrees and ambiance here are skillfully prepared in a former grain mill from the 19th century. Seafood lovers should opt for the ample and deliciously memorable seafood salad with shrimp, lump crab, seared tuna and curry oil.
<<>>
Day Two: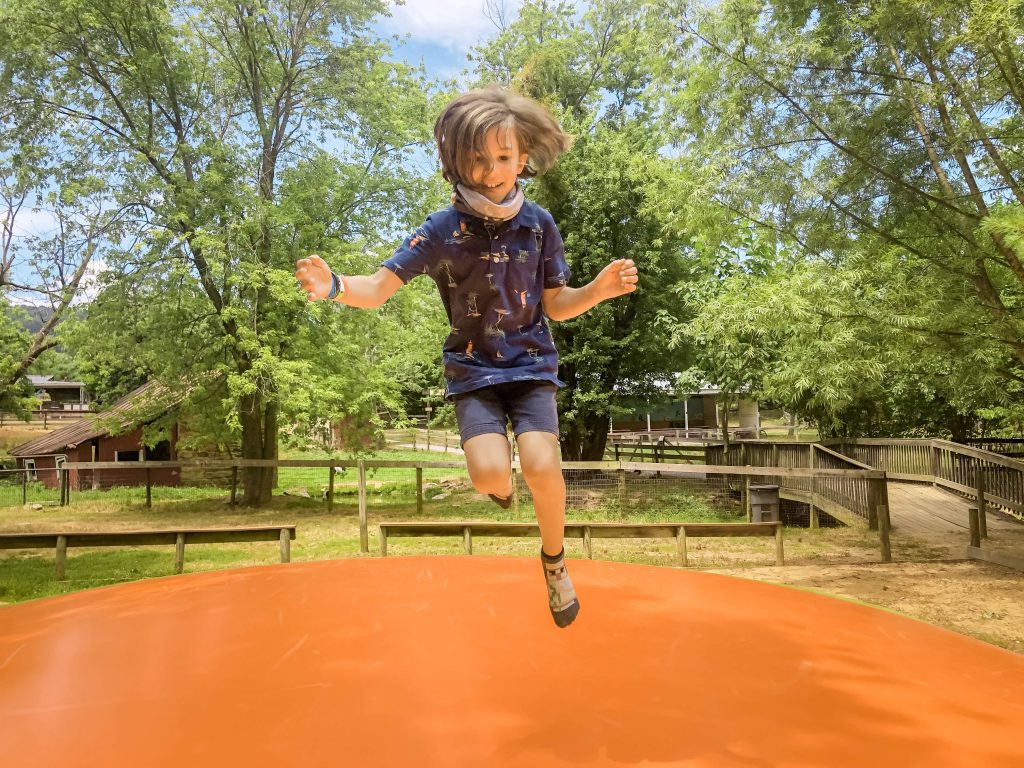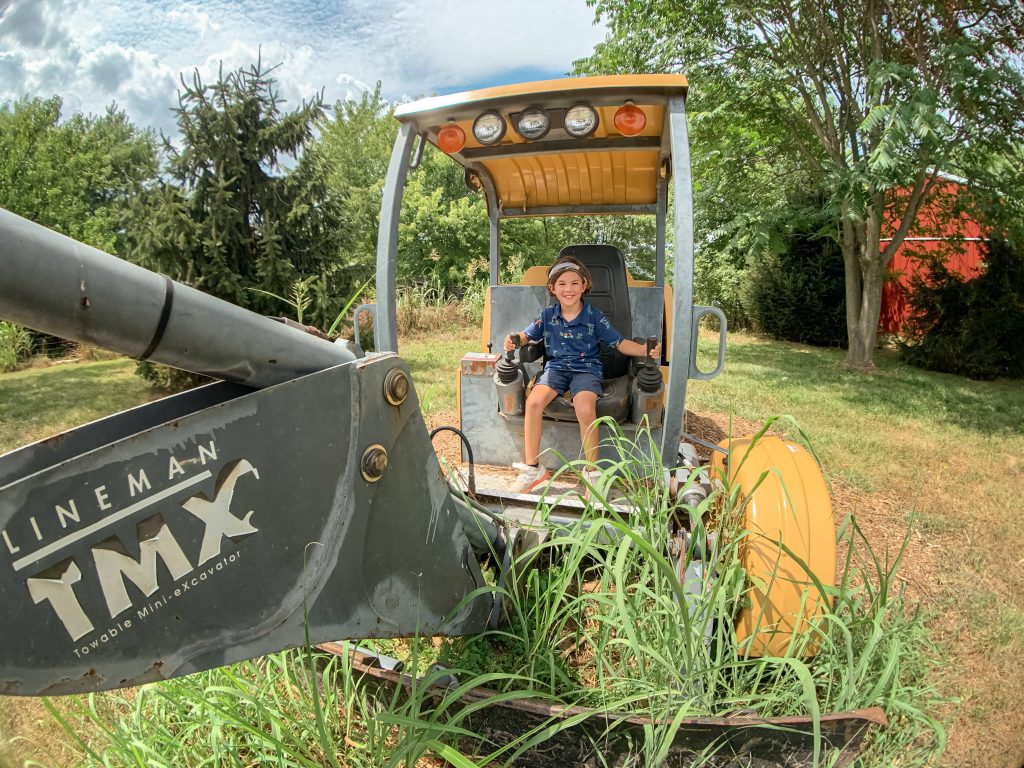 Grab the kiddos and embrace your inner child at Great Country Farms in Bluemont. This 400-acre farm is full of surprises and is best experienced with a hands-on attitude. Kids will flip for the farm ninja obstacle course, jumping pillow and construction equipment turned into hands-on interaction. Allow several hours to play your heart out and pick seasonal farm favorites, like sunflowers and blackberries. The young and young-at-heart will feel the palpable love the Zurschmeide family has for bringing farm life to families.
<<>>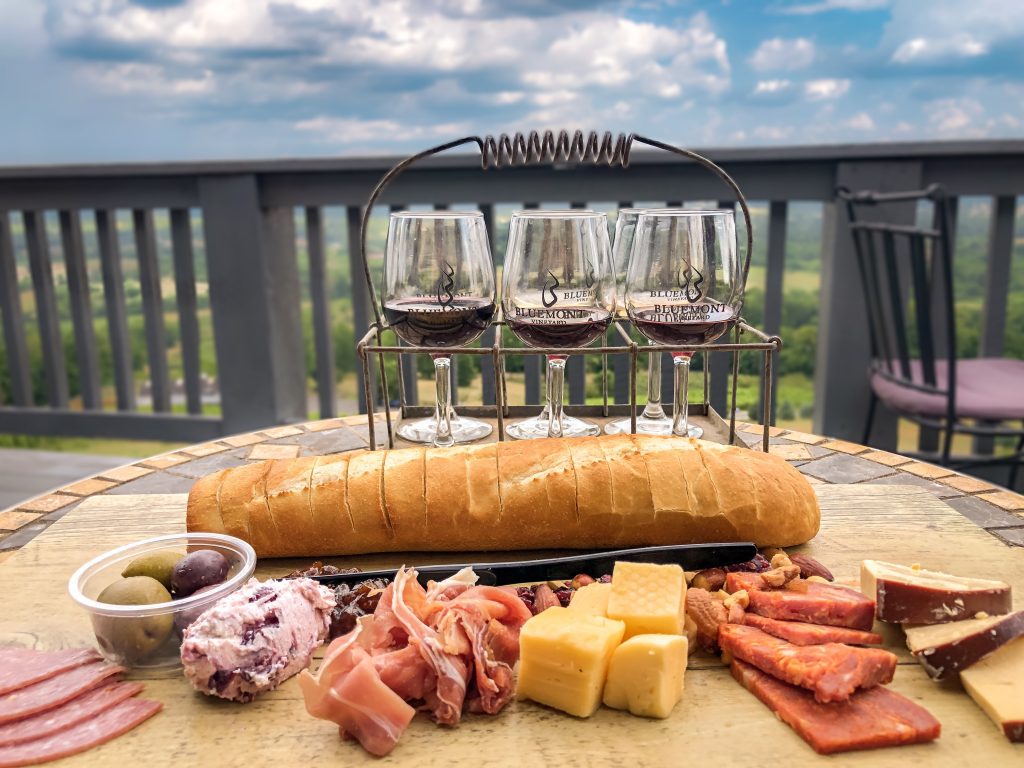 When the kids have exhausted all their extra energy, head across the street and up the hill to the farm's winery extension, Bluemont Vineyard. Located high on the eastern slope of the Blue Ridge Mountains, this family-run winery has breathtaking views, fabulous vino and delicious bites paired with seasonal ingredients from the farm. Linger the day on their sun-kissed patio and discover why Virginia really is for wine lovers.
<<>>
Day Three:
Before you head out of town, grab a takeaway lunch from Rich Rosendale's Roots 657 and enjoy it picnic-style in the peaceful grounds of Morven Park.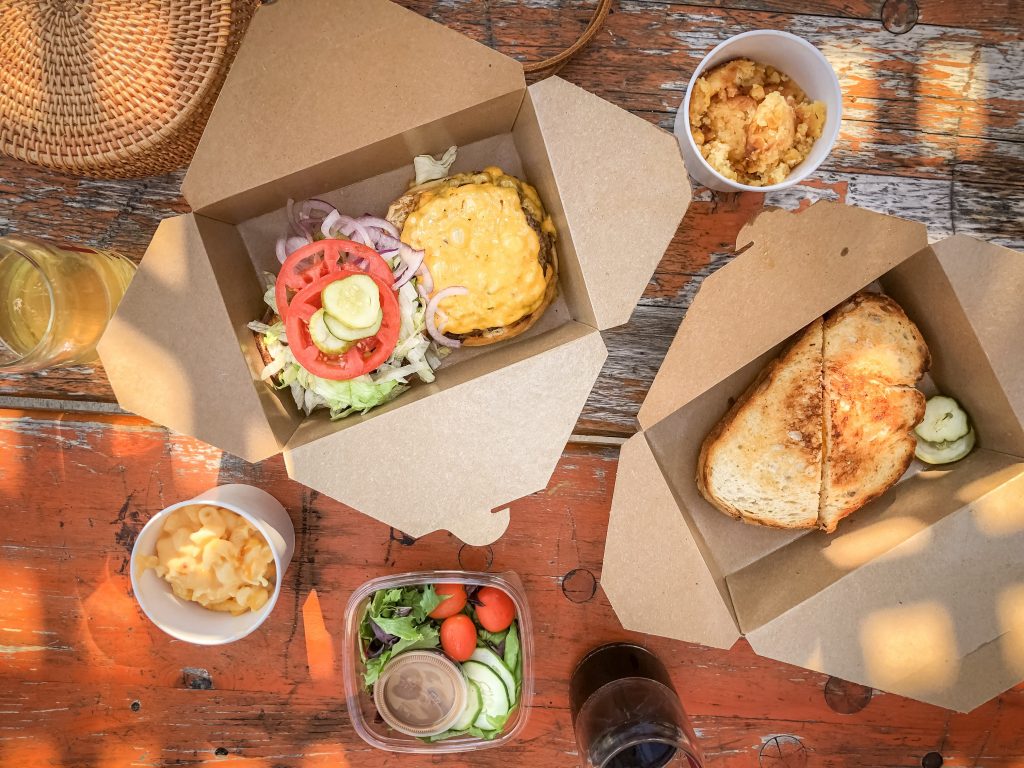 Roots 657 is lead by Rich Rosendale, one of 70 certified chefs nationwide, who turns out award-winning meats and locally-inspired dishes to hungry and loyal patrons. Opt for the signature brisket sandwich which is skillfully smoked for 18-hours and might just be your new benchmark for what epic BBQ should taste like.
<<>>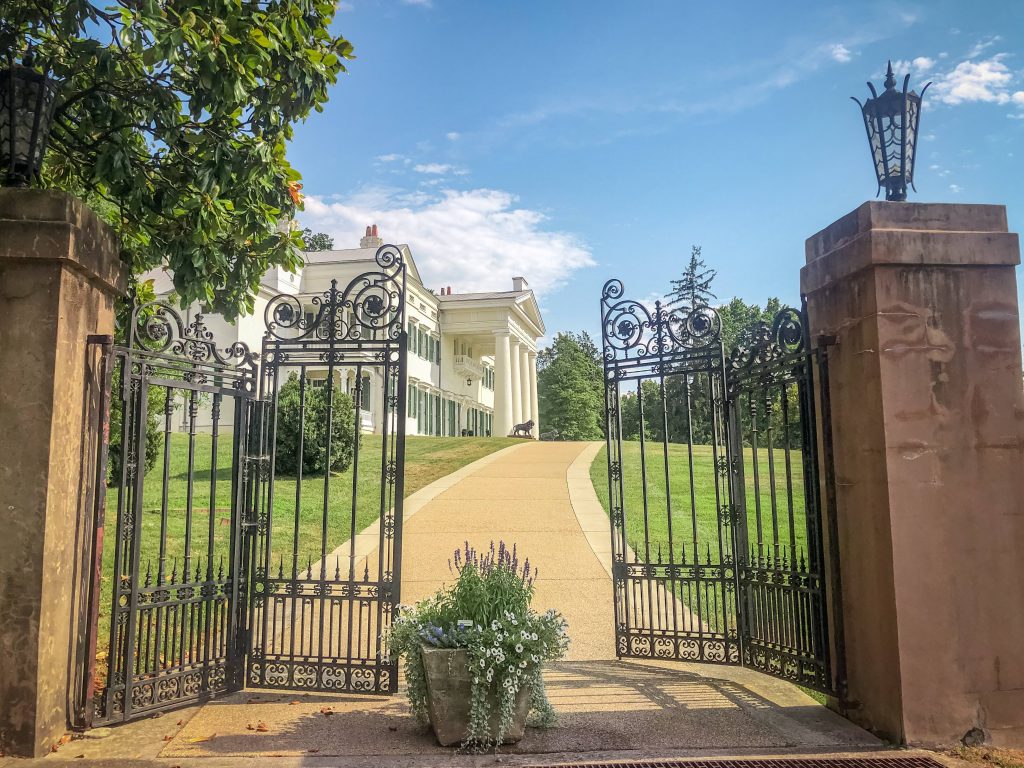 Bring your gourmet BBQ to the picturesque grounds of Morven Park, the 1,000-acre property and home of former Virginia governor Westmore Davis. It's hard to choose a bad spot on the sprawling grounds flanked by the stately Greek Revival style mansion. The grounds are free to explore by bike, foot (or horse!) and a small fee for the two museums on the property.
<<>>
Kerry Cushman is a travel + style writer and fashion designer. She's editor of Vagamom and a contributing travel writer for Red Tricycle and Matador Network. She's been featured in VOGUE UK, InStyle, Marie Claire, Coastal Living and named E!'s 'Most Wanted Fashionista' and a Glamour 'Do.' Follow her full-time travels on Instagram.