Sheltering-in-place is a confusing notion for a full-time traveler. By design, life revolves around traveling. Having sold 80% of our belongings almost a year prior, home is wherever we currently are. When the pandemic hit, we were on a photoshoot job in Moab, Utah. Stay home directives turning our two-week assignment into two months in Moab.
With its stunning red rock vistas and out-of-this-world landscapes, Moab is a breathtaking outdoor playground and turns out, a fine place to quarantine. From vegan food truck eats to off-road adventures, this red rock paradise has so much to explore and plenty of 6ft-apart space to do it. Scroll on for some our favorite Moab, Utah discoveries.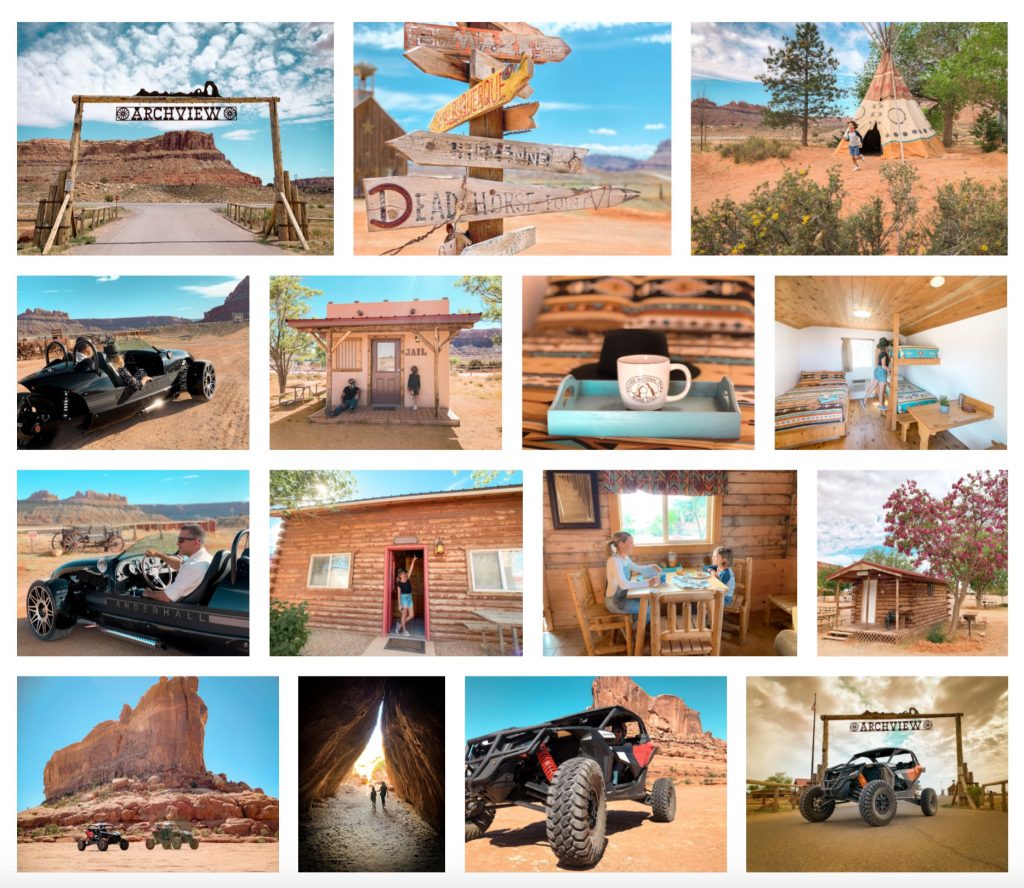 Best of Moab, Utah
Best Scenic Bike Ride: Lions Park Bike Path along the Colorado River
<<>>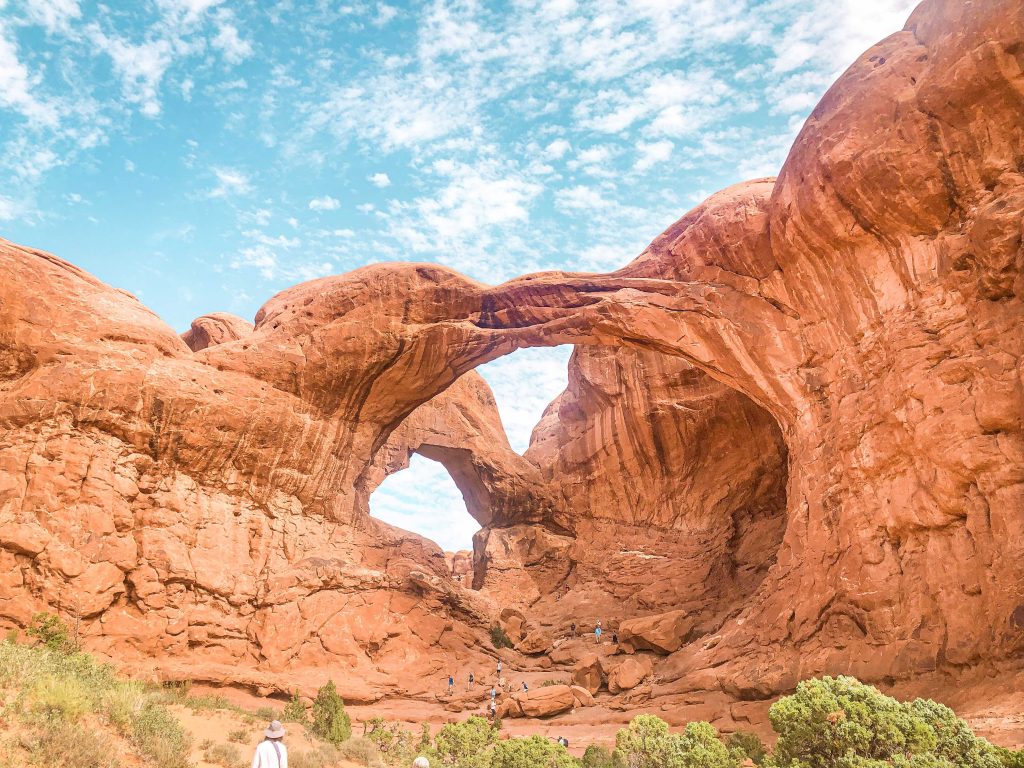 Best Hiking: the famed red rock at Arches National Park
<<>>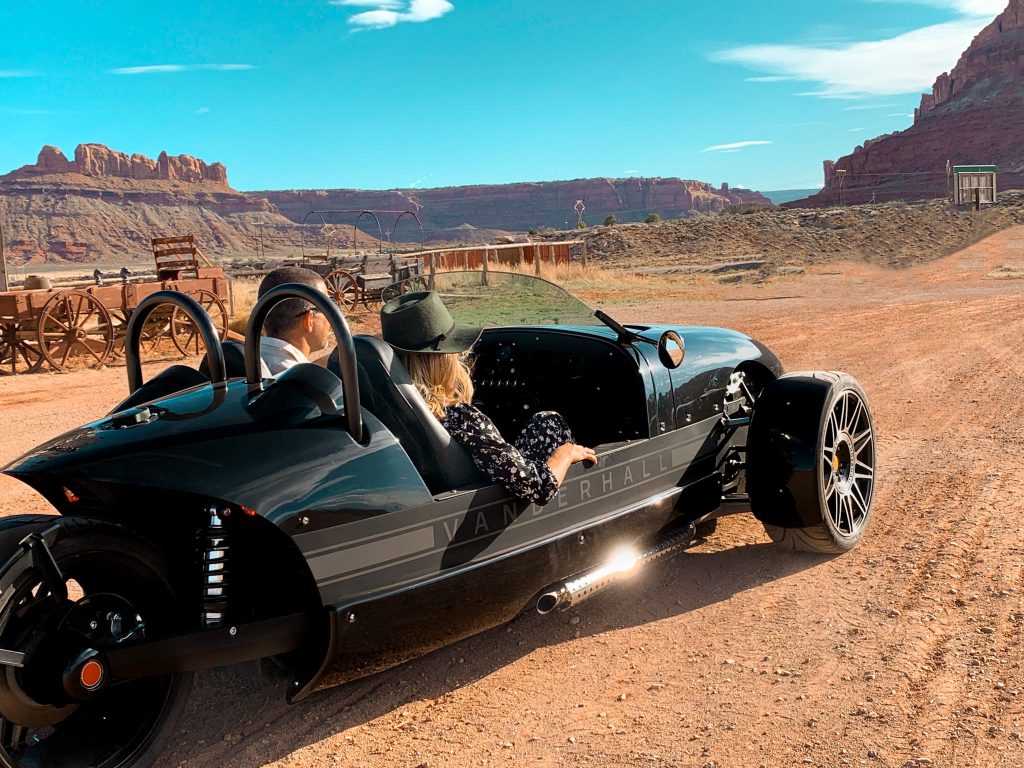 Best Joyride: Take a Vanderhall for a spin, rent one at High Point Hummer
<<>>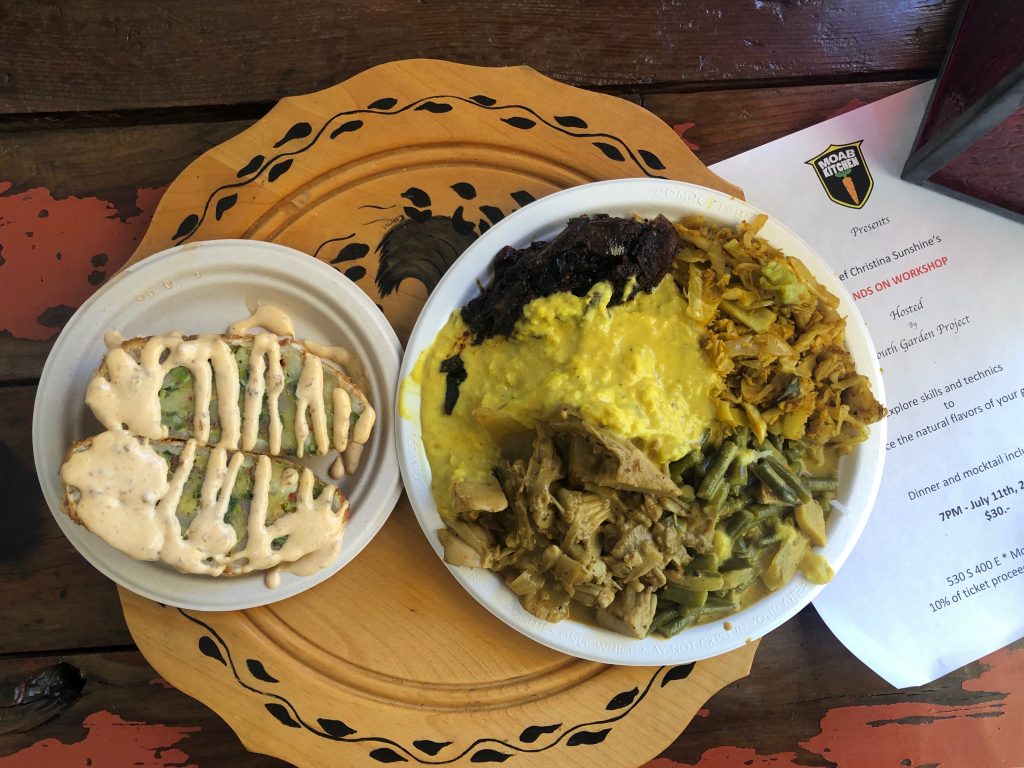 Best You'd-Never-Know-It-Was Vegan: Moab Kitchen
<<>>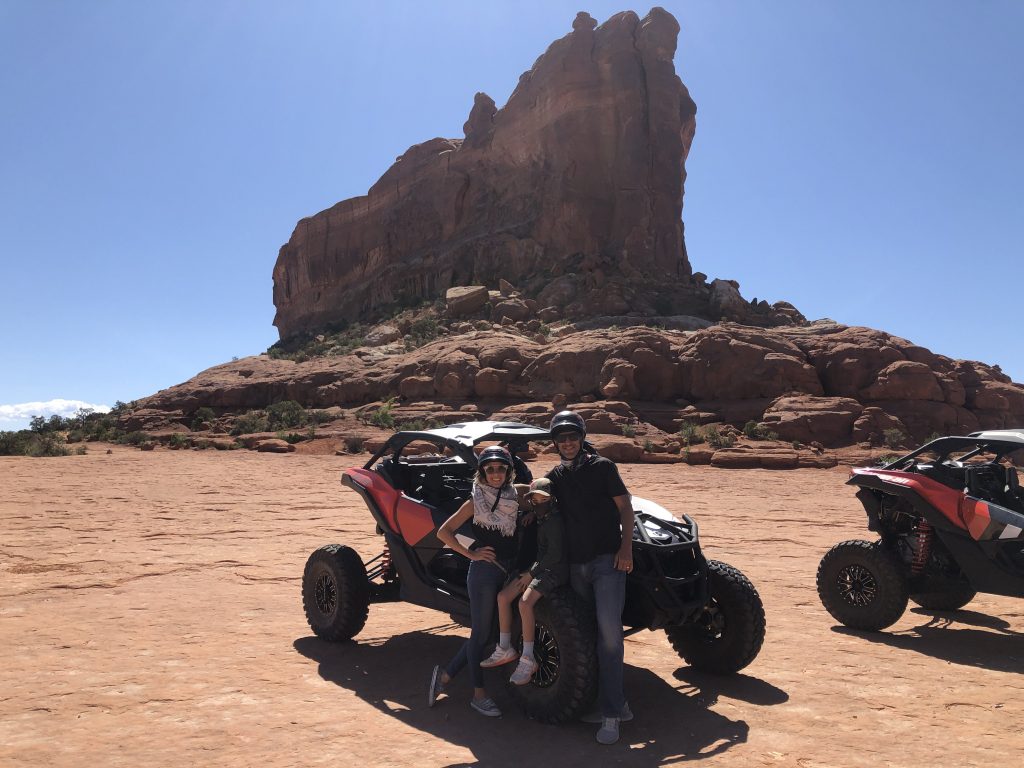 Best Off-Road Adventure: Can-AM ATV tour with High Point Hummer
<<>>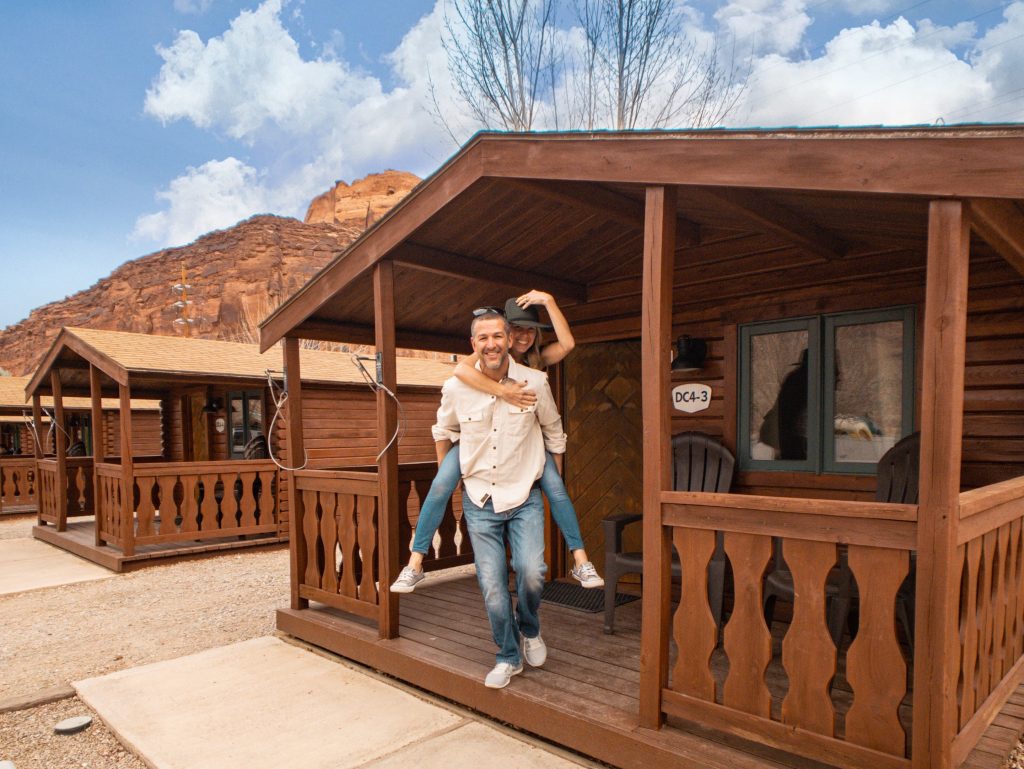 Best Place to Camp, Park Your RV or Rent a Cabin: Moab Valley RV Resort
<<>>
Best Place to Have Lunch & Write Postcards: Moab Garage Co.
<<>>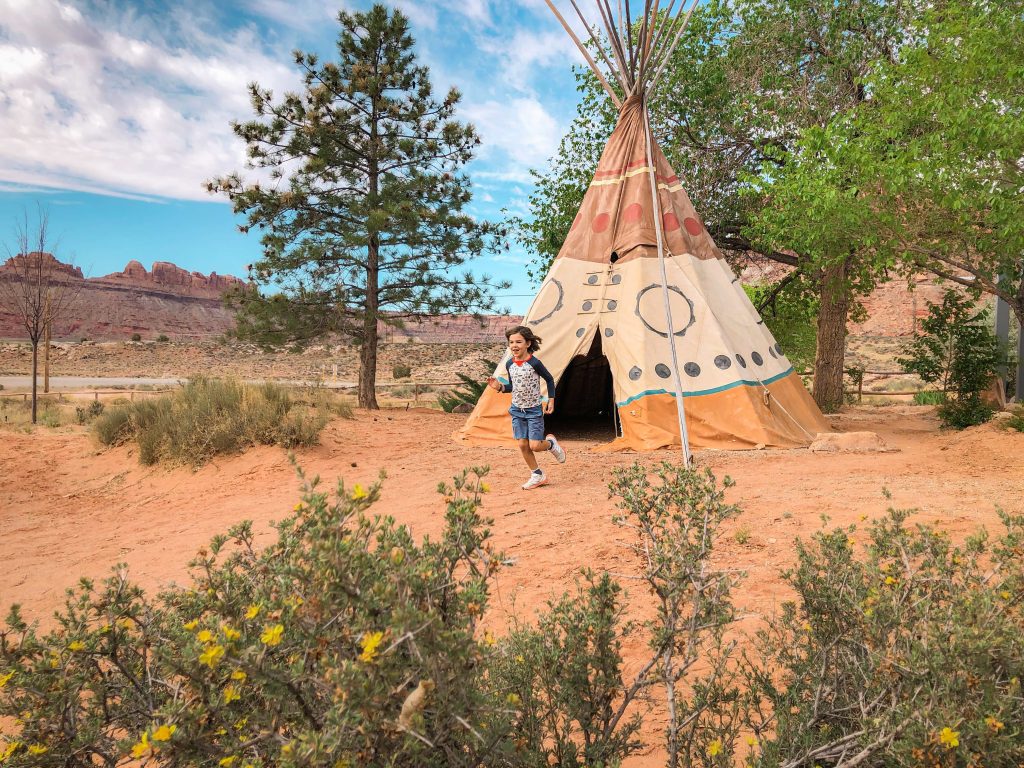 <<>>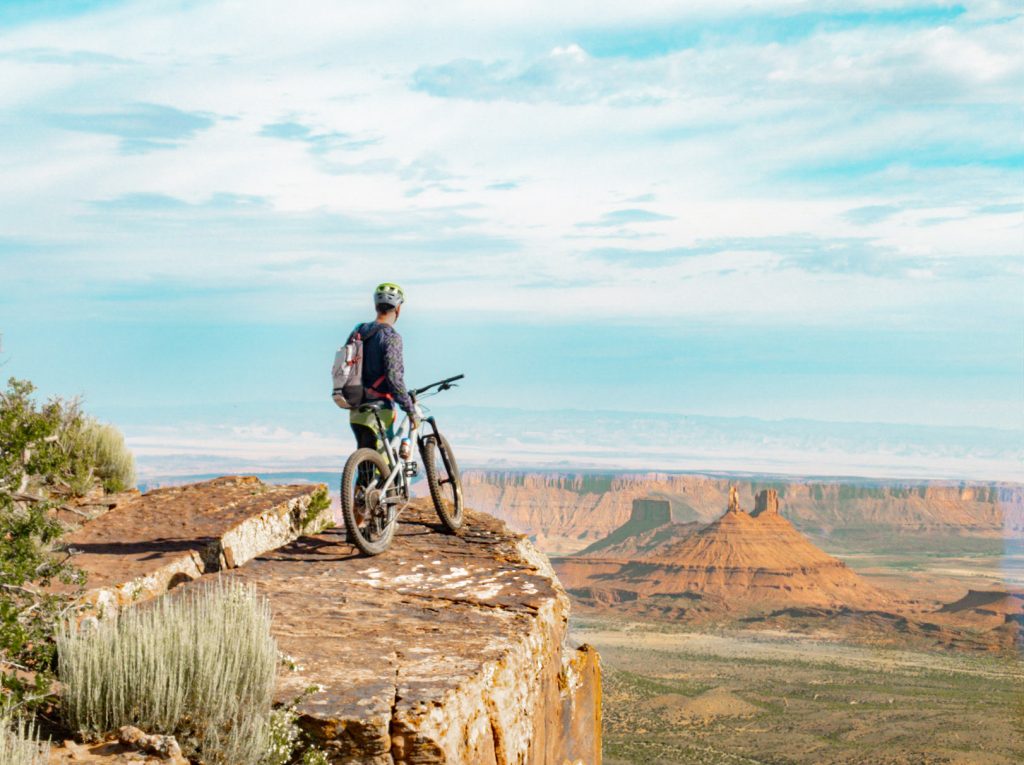 Best Hard-Core Mountain Bike Experience: The Whole Enchilada
<<>>
Kerry Cushman is a travel + style writer and fashion designer. She currently travels 365 days per year with her family and is the editor of Vagamom and a contributing travel writer for Red Tricycle and Matador Network. Her swimsuits have featured in VOGUE UK, InStyle, Marie Claire, Coastal Living and she's been named E!'s 'Most Wanted Fashionista' and a Glamour 'Do.' Follow her full-time travels on Instagram.