Breathtaking sunrises and sunsets over vineyard vistas, wine tasting Italian varietals, hot air ballooning and poolside retreats. There's a reason why thousands of lovebirds tie the knot in Temecula every year. It's la dolce vita 90 minutes from LA, San Diego & Palm Springs. Tenacious brides and grooms have figured out how to have the Tuscan wedding of their dreams without getting Grandma Fern a passport. And the rest of us are catching on. Welcome to the hidden magic of Southern California Wine Country.
Things to do with Kids in Temecula Wine Country: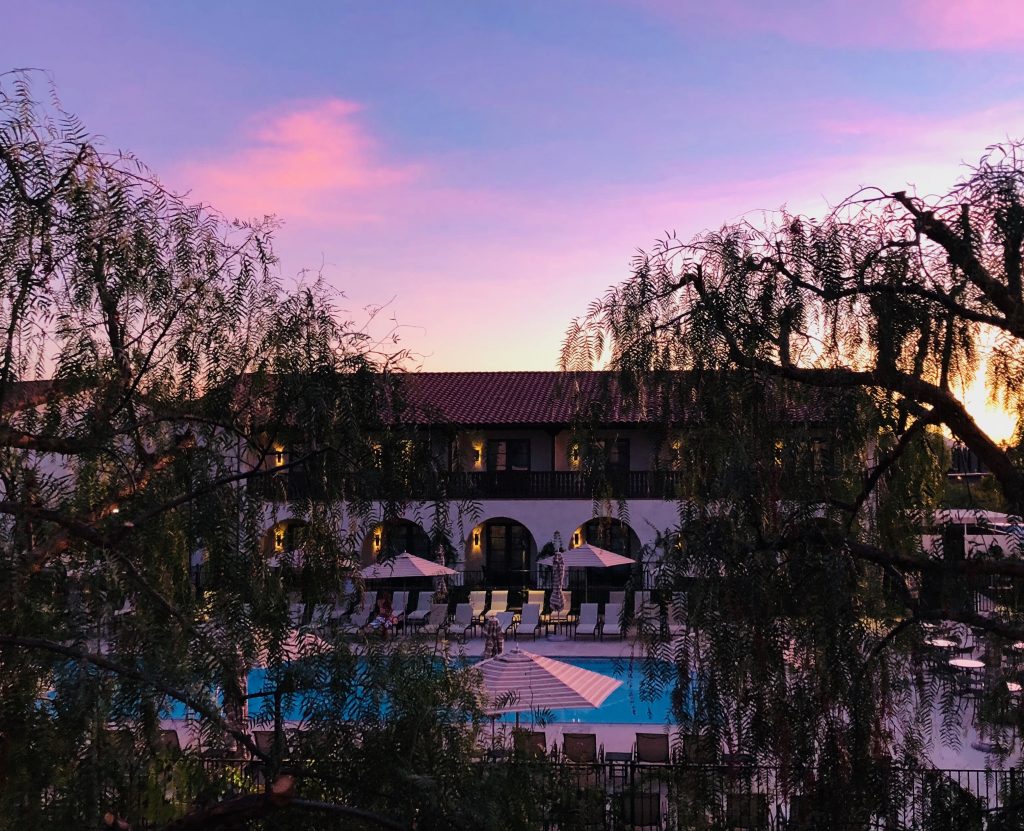 Where to Stay in Temecula
The Ponte Vineyard Inn is our Temecula getaway home base. Complimentary bubbles and two-free coupons to their on-site wine tasting room are given at check-in. The hotel is transportive, I feel like a guest at an Italian vineyard estate. Our room has a balcony overlooking the pool, great for a sharing a bottle of wine with your spouse once the little ones have gone to sleep.
Not that mama's slept in past 7am since Mother's day, but trust me… rise 'n shine. Early birds will be treated to a dreamy sunrise worth an extra cup of coffee. The morning is one of the highlights of our trip. We don the provided robes and bring our coffee on a morning walk amongst the vines. Breathtaking. As the sun rises, we are treated to dozens of hot-air balloons in the sky. It is a stunning site. Next time, we'll take in the birds eye view.
At breakfast, my husband crafts a drool-worthy diy bloody mary at the hotel's restaurant, Bouquet. Complete with beef jerky and all the trimmings. Carrot cake muffins are complimentary and we enjoy short rib hash and french toast that'll satisfy any sweet tooth. We meander to the hotel pool and watch the lingering hot-air balloons rise and fall from the hot tub. Relaxation achieved. My six year-old declares the morning hot tub his favorite part of the trip. The apple does not fall far from the tree indeed.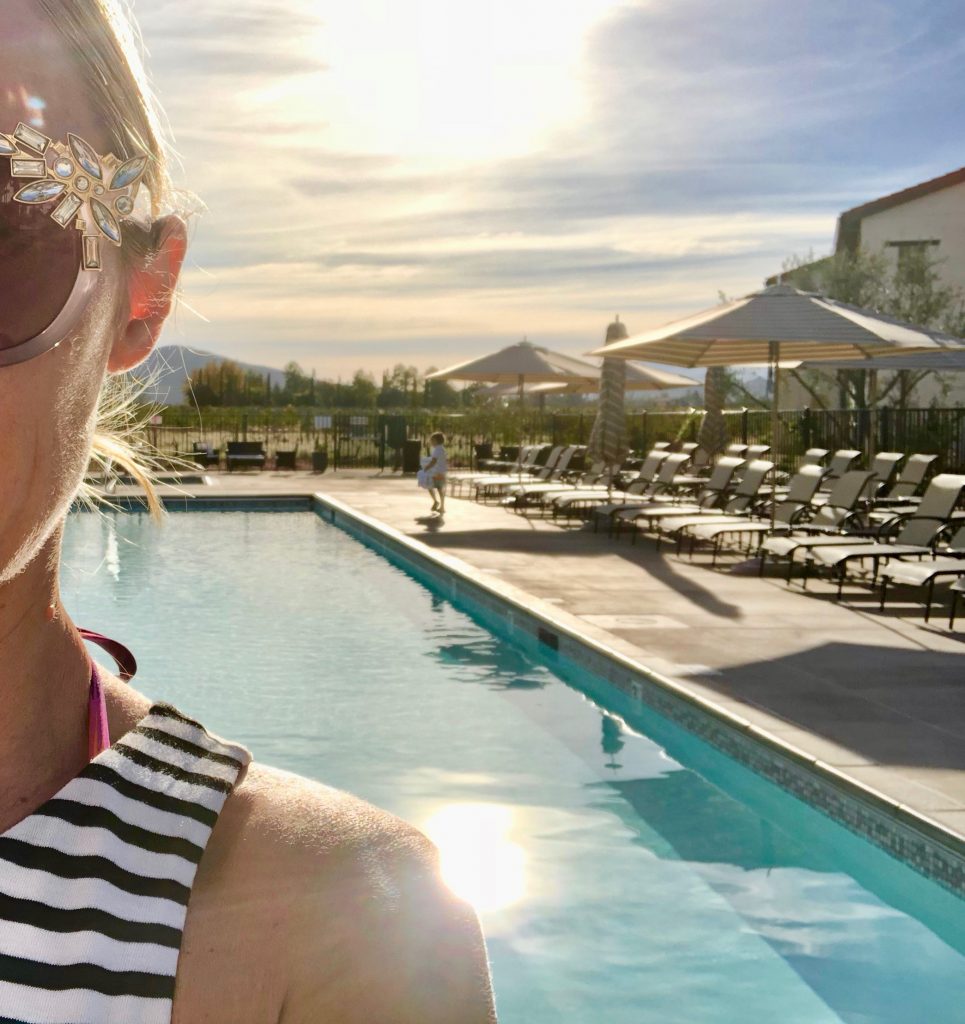 Temecula Wineries
Did you forget this is wine country? Neither did we. We hit the newly-opened and completely stunning BOTTAIA Winery a half mile down the road. BOTTAIA is a sister-property to Ponte Vineyard Inn and the chic white architecture is my modern farmhouse dream come true.
As with Temecula in general, BOTTAIA has many different experiences to offer. If kids are in tow, head to the family-friendly day-use pool where you can rent cabines (European-style changing rooms with showers) and pool chairs or just grab a bite and a beverage in the poolside cafe. We lounge poolside with a glass of estate-grown Italian wine and a delicious Ahi Tuna Wrap. The little one enjoys the splash pad with a vineyard view.
If you've managed someone to watch your kiddos for an hour or two (nicely done!), make a reservation and head up to their 21+ seated wine tasting with charcuterie pairing. For $55, you'll be treated to a wine-tasting of five estate grown Italian varietals and what just might be the best charcuterie I've ever eaten. All lead by a friendly and knowledgable server who guides you through each delicious pairing.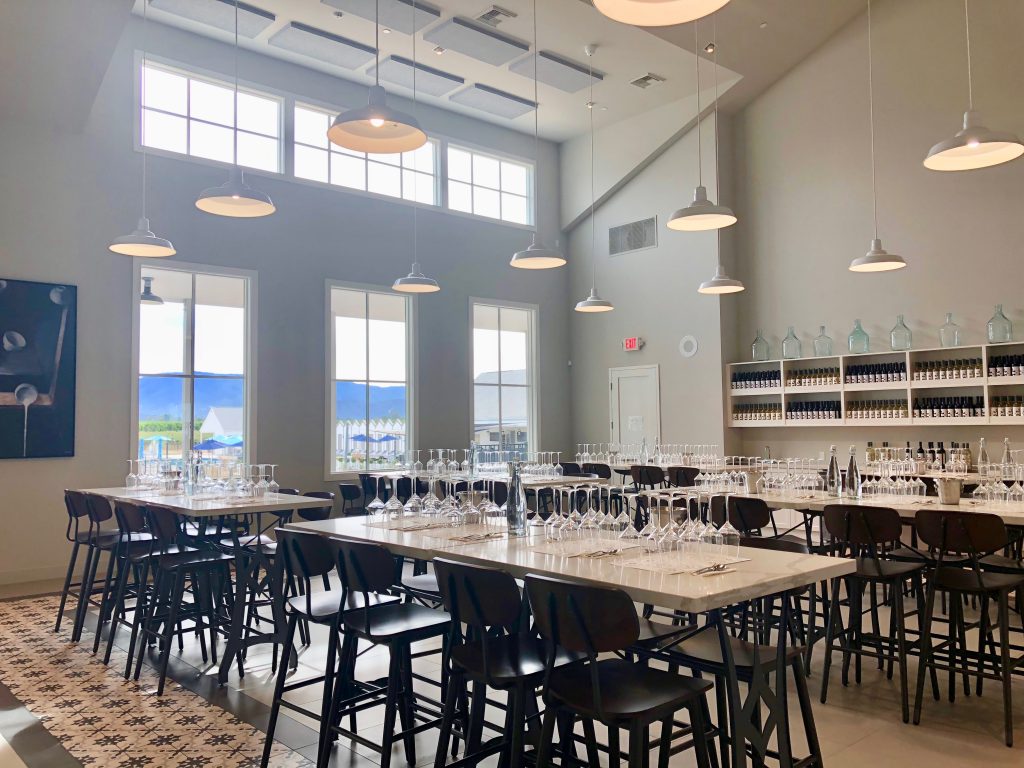 Old Town Temecula with Kids
We turn our focus to kid-friendly things to do and head on over to Penny Pickles Workshop, a children's museum in Old Town Temecula. It's a how-does-this-work STEAM adventure. They have different blocks of time you can enter for $5 per person and our inquisitive little one has a blast. Follow-up with rustic-gourmet pizza at The Goat and Vine. It's family-friendly and delicious. Win-win.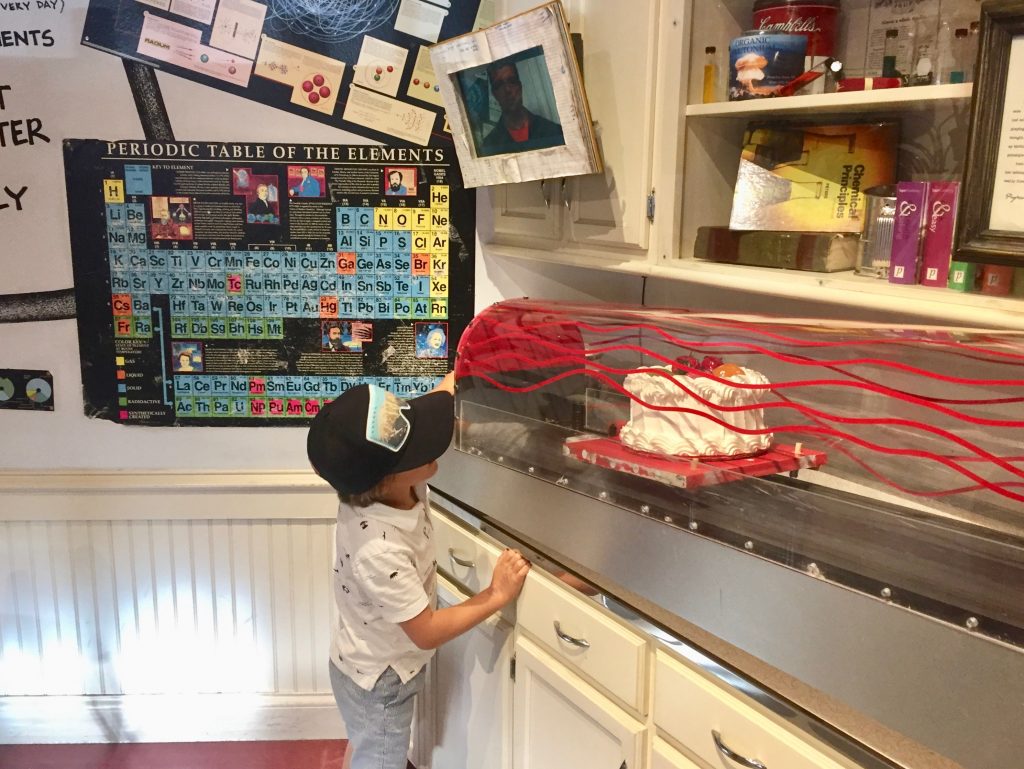 Whether you're an excited newlywed or an exhausted parent looking to recharge, Temecula Valley is a dreamy little pocket of California that you'll wonder why you haven't visited sooner.
Kerry Cushman is a fashion designer and travel + style writer. Her swimsuits have been worn by celebs such as Jessica Biel, Kim Kardashian and Solange Knowles. She's been featured in VOGUE UK, InStyle, Marie Claire, Coastal Living, named E!'s 'Most Wanted Fashionista' and a Glamour 'Do.'