If you think a cruise just isn't your thing, you probably haven't tried the right one. Long gone are the days of boring buffets and overstimulating decor, Celebrity Cruises is undergoing a $500-million fleet-wide modernization and it's paradise on the high seas. We're talking performances by prima ballerinas, a foodie haven, state-of-the-art kids clubs and modern, stylish staterooms. I got a sneak peek of the all-new Celebrity Summit and am already booking my next family vacation. Here's why you should too. Toss out the old stereotypes and check out the reasons why Celebrity Summit should be your next family vacation. Adios old school, this is modern cruising.
From the best cruise ship food to modern staterooms, check out our Celebrity Summit ship walk thru!
1.Cruising in Style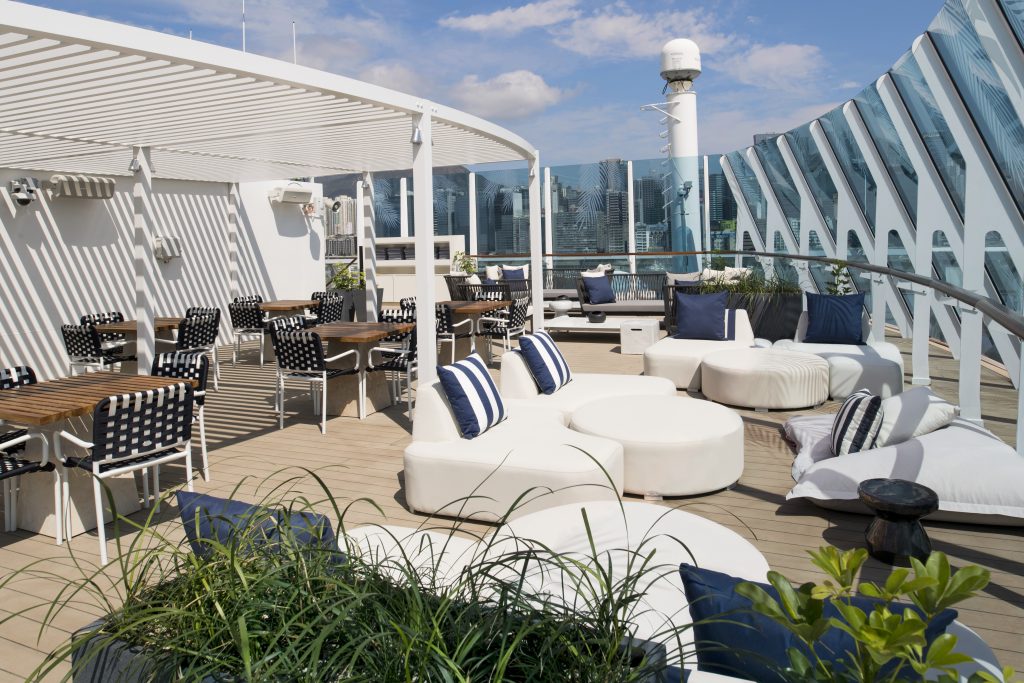 When you spend a half billion dollars to start a design revolution, you call in the best of the best. From the gorgeous redesigned staterooms to The Retreat, a chic new suite-access sundeck, world-renowned designer Kelly Hoppen worked her magic. Style-savvy travelers will love the boutique hotel feeling in the staterooms with rich textures and soothing chic neutrals. Think white marble bathrooms, modern grays and blush pink velvet accent pillows. Outdoor spaces feel like a chic beach club and there are plenty of serene spots to grab a gelato and watch the waves or savor a cocktail as the sun goes down.
2.Celebrity Summit is a Foodie Paradise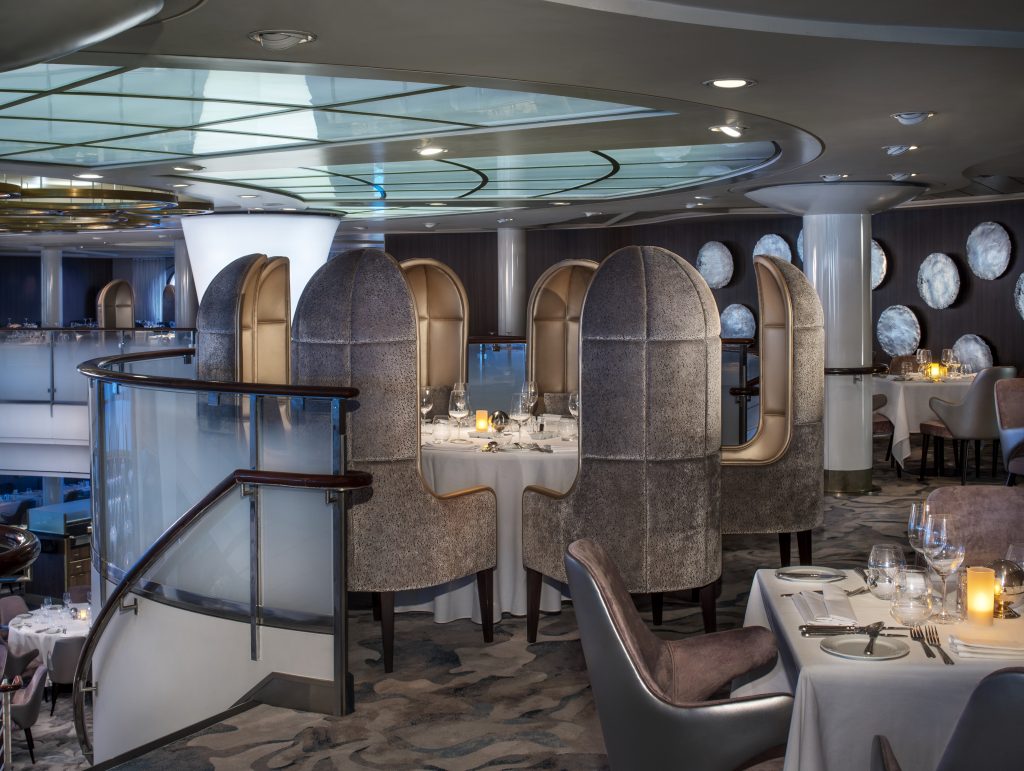 From Michelin-star palettes to your pickiest eaters, Celebrity Summit is a foodie paradise for everyone. No compromise required. The reimagined Oceanview Cafe elevates the idea of a cruise buffet to a marketplace-inspired dining experience. As you walk in and smell fresh-baked baguettes, you know this is anything but basic. We're talking a Fromagerie with gourmet cheeses and charcuterie, locally-caught tuna tartare served in a coconut shell and authentic global cuisine. Little ones will love the wood-fired pizzas and Scoops ice-cream shop. Fancy yourself a foodie? There are nine dining venues onboard offering elevated options from USDA Prime dry aged steaks to hand rolled sushi. At Luminae, a private dining experience for all suite guests, renowned Michelin-starred chef Daniel Boulud designed signature dishes sure to satisfy.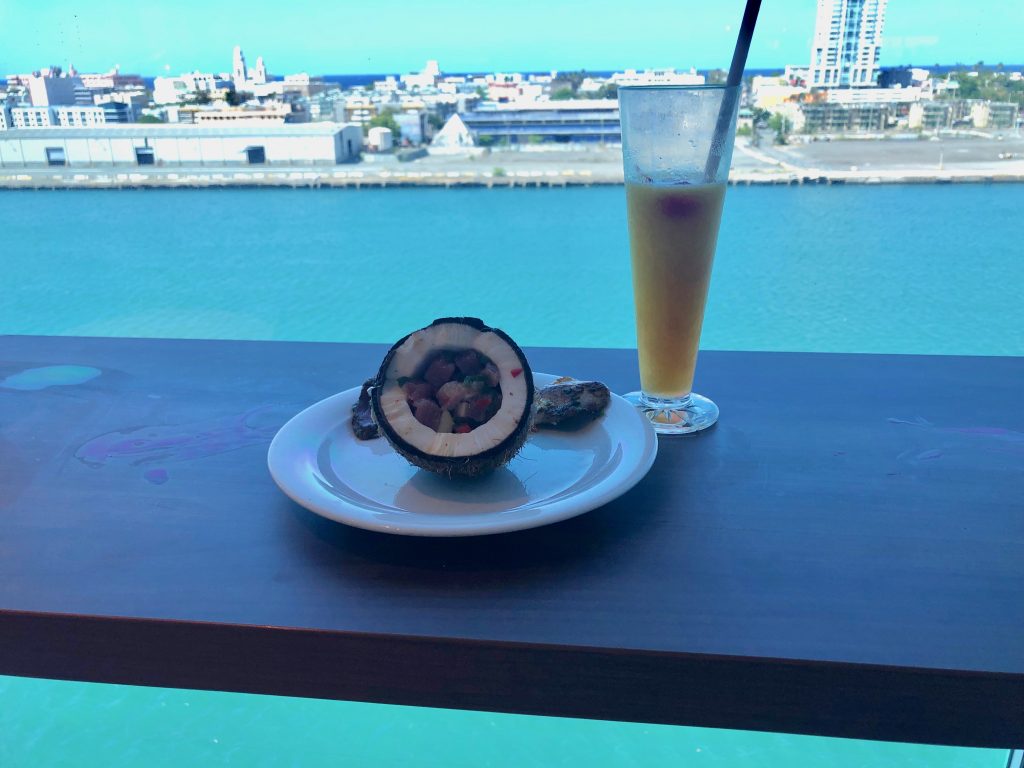 3.Family Vacation with World-Class Fun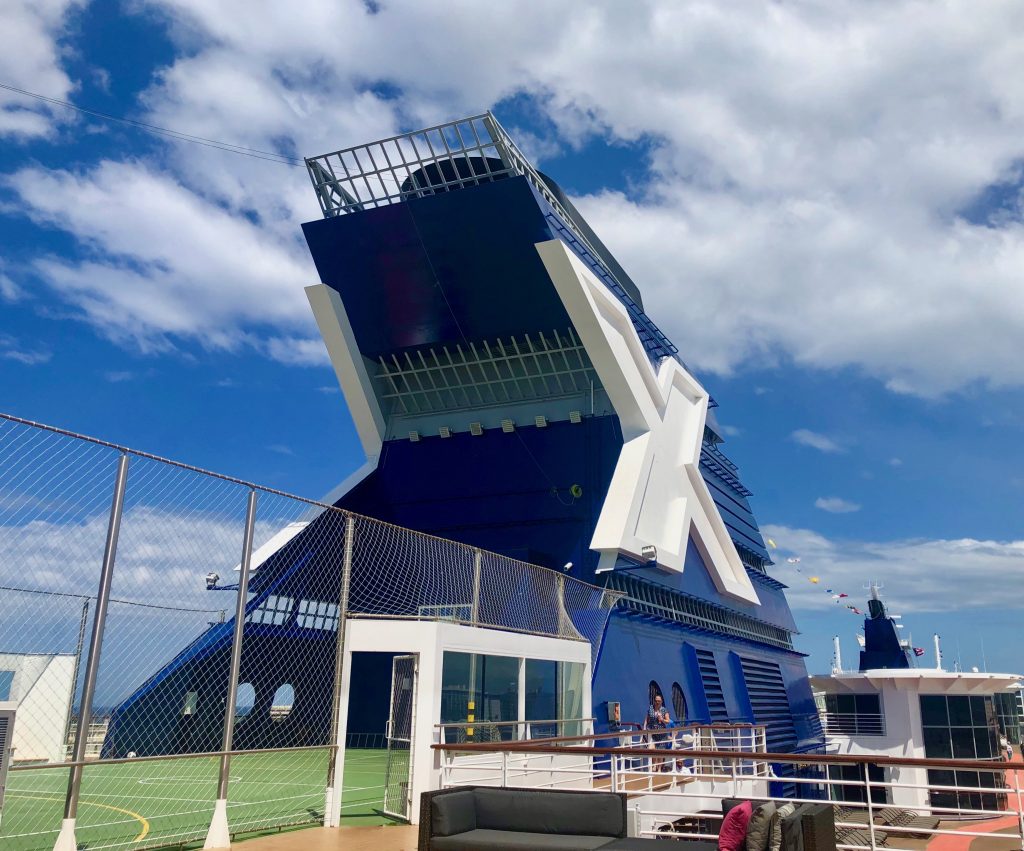 From kid-centric camps to the American Ballet Theatre, Celebrity Cruises embraces world-class levels of fun for the whole family. No cheesy costumed-characters here, little ones will love the Camp at Sea and teens will be stoked to hang at the X-Club while you sip champagne at a performance by the American Ballet Theatre. [Parent win!] During the day, play soccer and basketball with the kids while sailing between islands. Or swim in one of the many onboard pools and hot tubs while live music serenades the pool deck. Check out The Daily Planner for activities to keep every member of the family engaged and entertained. When the sun goes down, adults can mingle at the stylish Rendezvous Lounge or hit the revamped casino while kids three and up enjoy a Camp at Sea Party.
4.Cruising Stress-free on the High Seas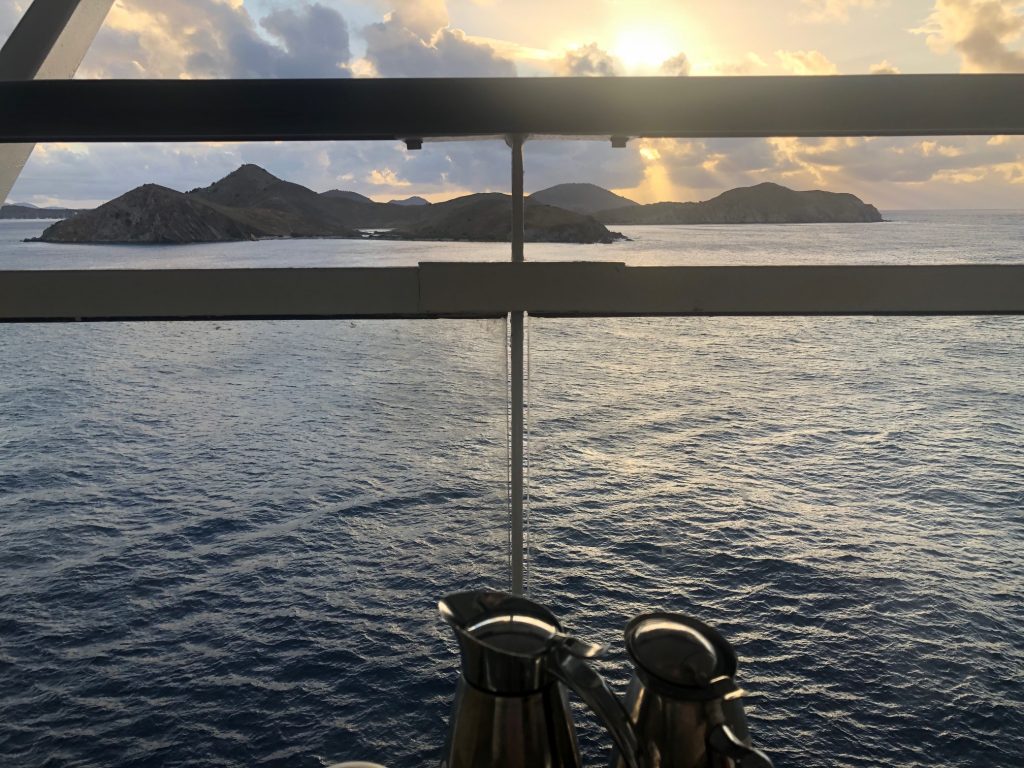 A family cruise makes the journey just as amazing as the destination. Settle into a family stateroom and wander the globe with nary a detail overlooked. Schedule a date night or much needed me-time by utilizing Celebrity Summit's many offerings (like camps and babysitting) to keep the littlest travelers safe and happy. They'll be engaged with STEAM activities while you enjoy cozy reading nooks, alfresco date-nights and the beautiful new Spa by Canyon Ranch. Or re-start fitness goals with yoga and exercise classes, followed-by a healthy smoothie in the Spa Cafe and a hot tub soak in the adult-only solarium.
5.Celebrity Cruise's Top-notch Service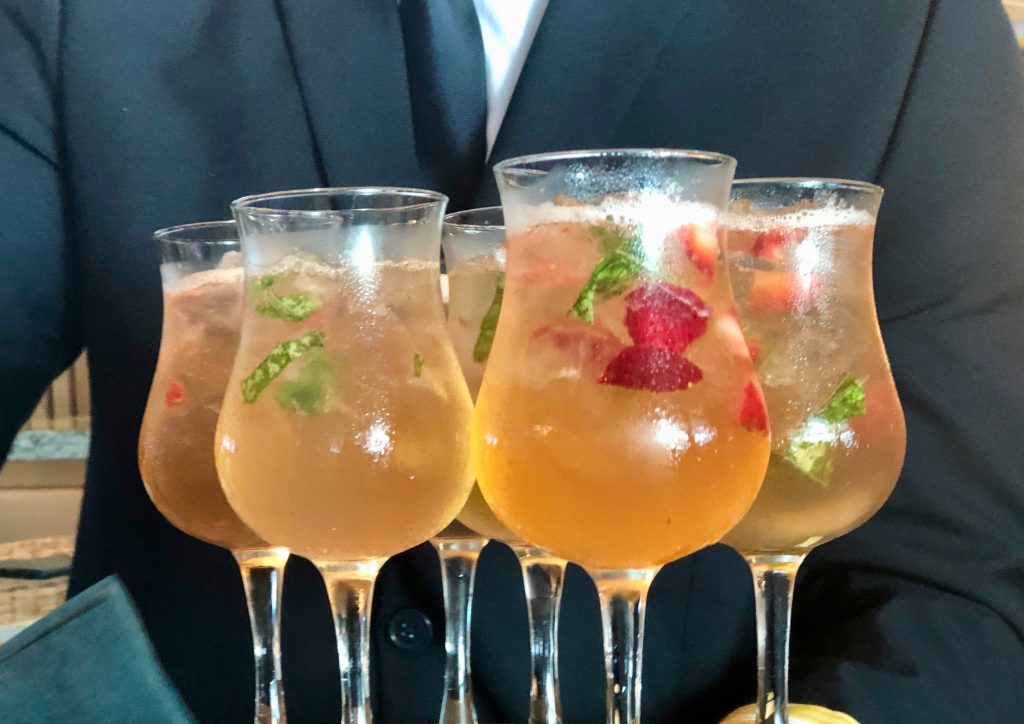 Enjoy breakfast in bed while you sail through the Caribbean and craft cocktails handmade by friendly staff. Kids hungry? No problem, good eats are available 24/7 with no meal-prep required. Sit back, relax and soak in the good life while some of the happiest staff at sea take care of your every worry. Pampered in paradise? Yes, a parent could get use to this. 
***
Kerry Cushman is a California-based travel and style writer. When she's not adventuring with her family, she's designing her fashion line, writing for Red Tricycle and Matador Network and searching the globe for good food.
This trip was paid for by Celebrity Cruises, but all opinions expressed here belong to the writer.