As a family of foodies, we like to eat our way around a city. With recent high accolades on it's culinary scene, Montreal has a lot to live up to. And it does not disappoint. And while there are many places to indulge into a pricey meal, it's also a haven for blow-your-mind good food on the cheap. Croissants that rival Europe and a bowl of ramen that will change your life, here's Vagamom's top picks on where to eat in Montreal. The Cheap & Tasty Edition. – Bon Appetit!
Where to Eat in Montreal: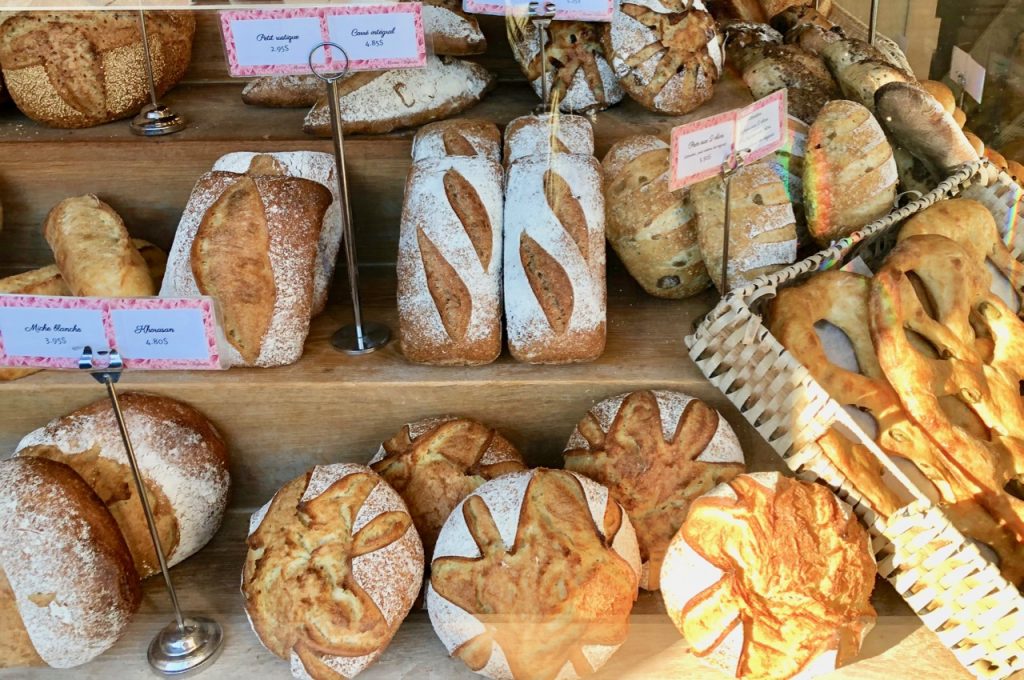 The Best Croissant in Montreal
After a red-eye bus ride from Boston to Montreal, we're tired and this mama needs coffee. We roll our luggage into friendly Mamie Clafoutis for arguably the best croissant in Montreal. The coffee is great and the chocolate pistachio croissant is the best I've ever had. We savor our good decisions in the cozy upstairs seating that overlooks the bakers in action. A boulangerie and patisserie, we cant help but carbo-load on the fresh-baked breads before we leave. Note: bring cash. Mamie Clafoutis // 3660 St Denis St, Montreal
***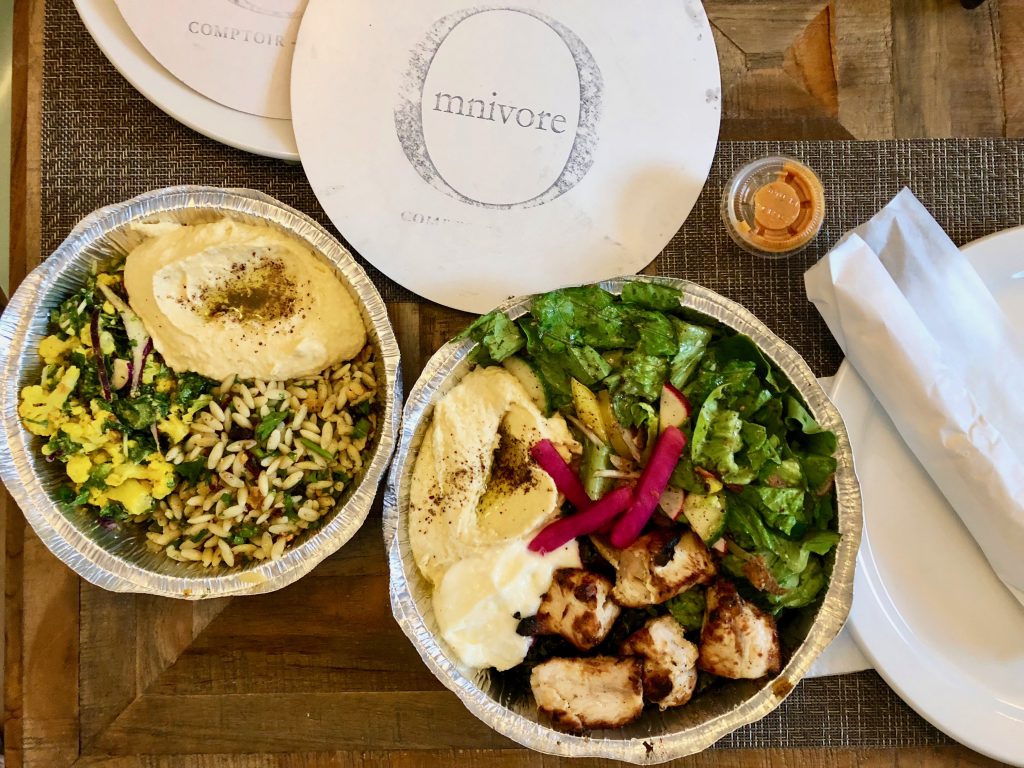 Fresh & Healthy Dinner in the Plateau
A full-throttle day exploring the city means we opt for take away eats for dinner. Blissfully avoiding any child vs restaurant meltdowns in exchange for easy in-room dining. A good call. Omnivore, located in the heart of the Plateau, is fresh and full of flavor. It's half Mediterranean and half Lebanese, totally delicious and budget friendly to boot. Omnivore Grill // 4351 St Laurent Blvd, Montreal
***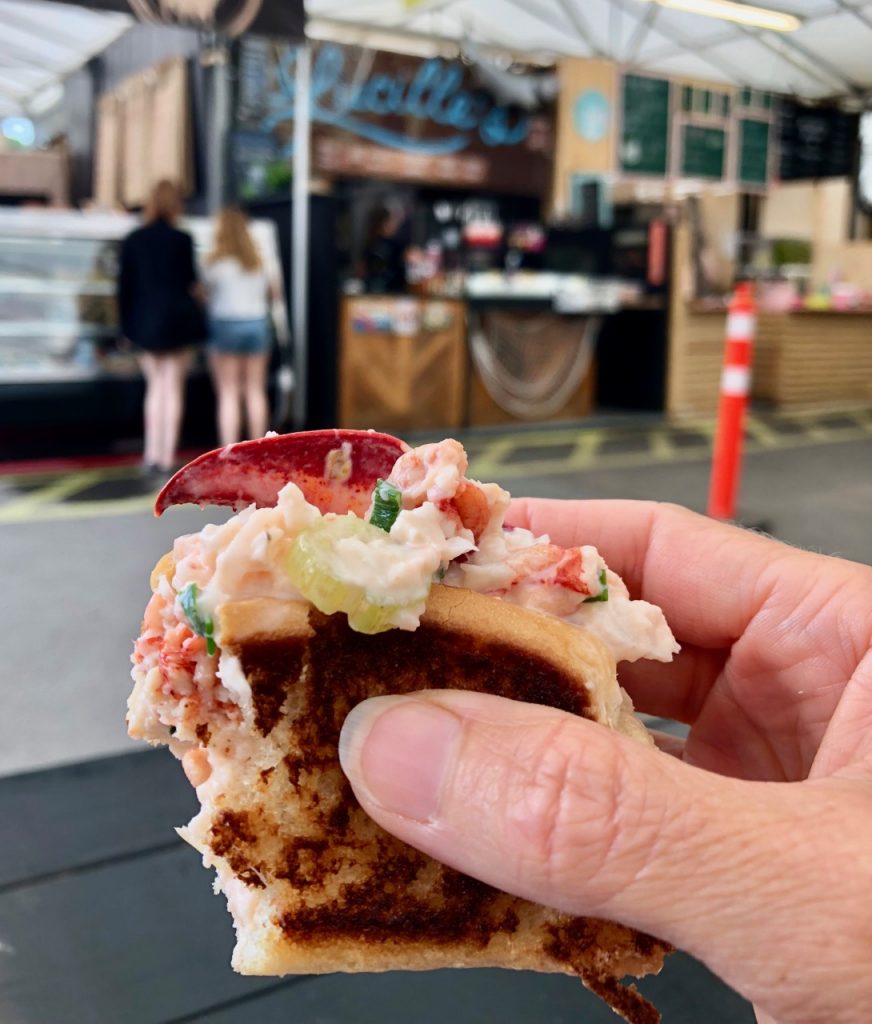 Montreal's Best Lobster Roll
We rent bikes and make our way to the Atwater Public Market. Food stalls and gorgeous veggies and flowers line the halls in this foodie paradise. With good eats abound, there's something for everyone's taste. No compromise required. I decide on a lobster roll from Lucille's and it's filled with huge chunks of lobster and one of the best I've had outside of Maine. The kiddo keeps it in his comfort zone with pizza and ice cream.
***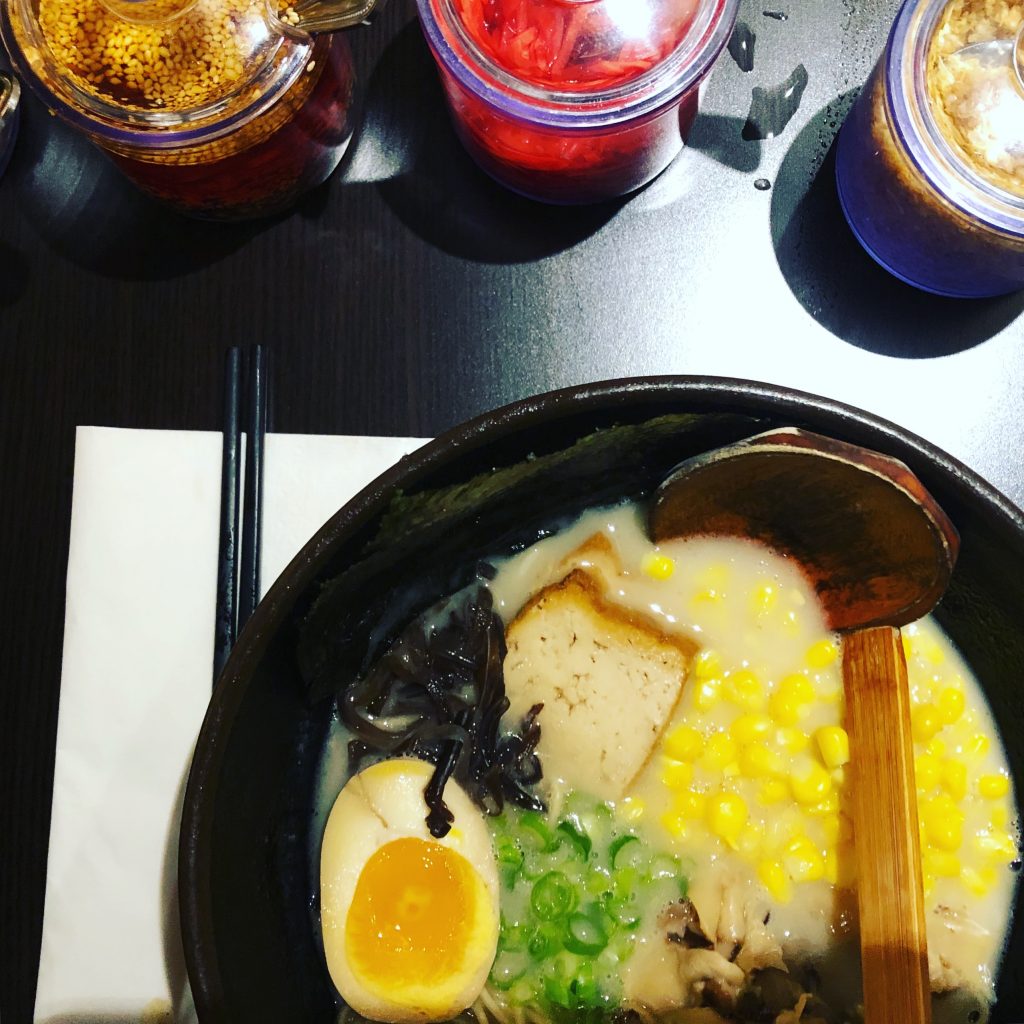 Ramen at Yokato Yokabi
Yokato Yokabi Ramen House seems to have a cult following and for good reason. It's arguably the best ramen in North America. It's so good we end up here for dinner twice during our week-long stay. And we're still thinking about those homemade ramen noodles and that pork belly! Boom. Yokato Yokabi for the win. Note: There's two sides to Yokato Yokabi, the casual-no alcohol side and the slightly fancier-alcohol available side. Choose your own adventure. They are both delicious, though the casual side skews kid-friendly. Yokato Yokabi Ramen House // 4185 Drolet, Montreal
***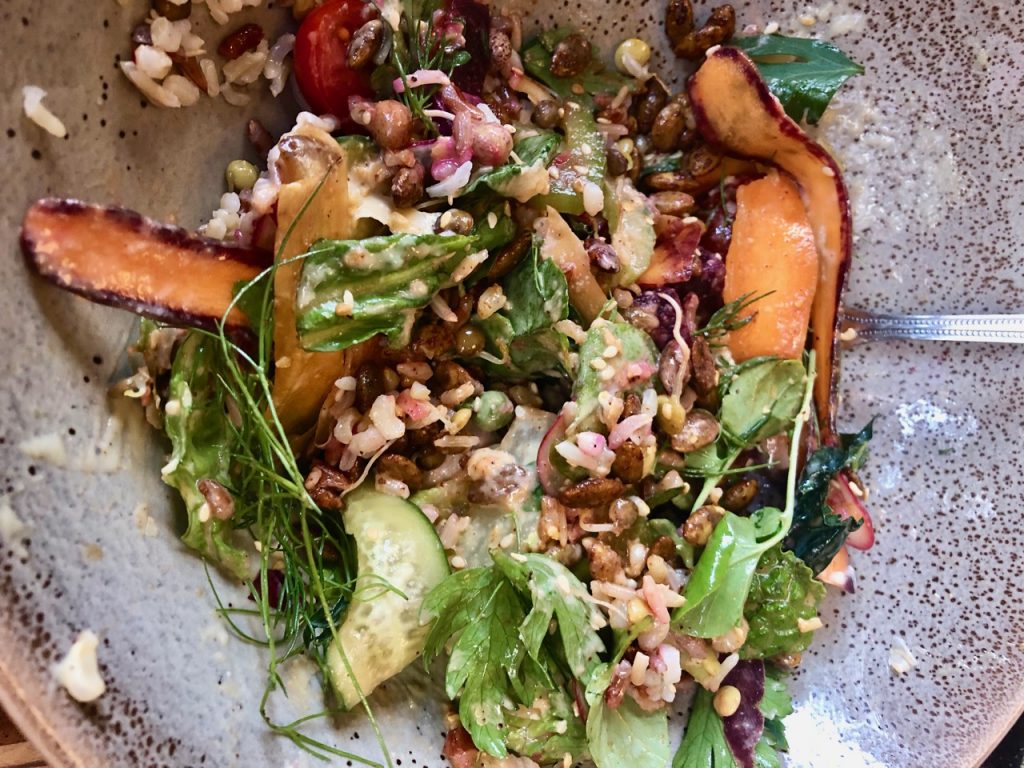 Olive & Gourmando in Old Montreal
Please excuse the photo. I was hangry and could not wait to take a damn picture. We tried several times to eat at Olive & Gourmando, but the line out the door both detoured and intrigued us (detoured the husband, intrigued me if we're being specific). We finally snag a seat about a half hour before closing and the couple next to us leans over and says "get the salad." We both oblige and it is the Best Salad of my Life. I know, "best salad of my life!" – said no one outside of California ever. But it is and the carnivore husband agrees. We devour the delicious medley of fresh herbs, grains and paper-thin sliced veggies. With quirky chic decor and warm friendly service, it's worth the wait. Olive & Gourmando // 351 St. Paul W, Montreal
***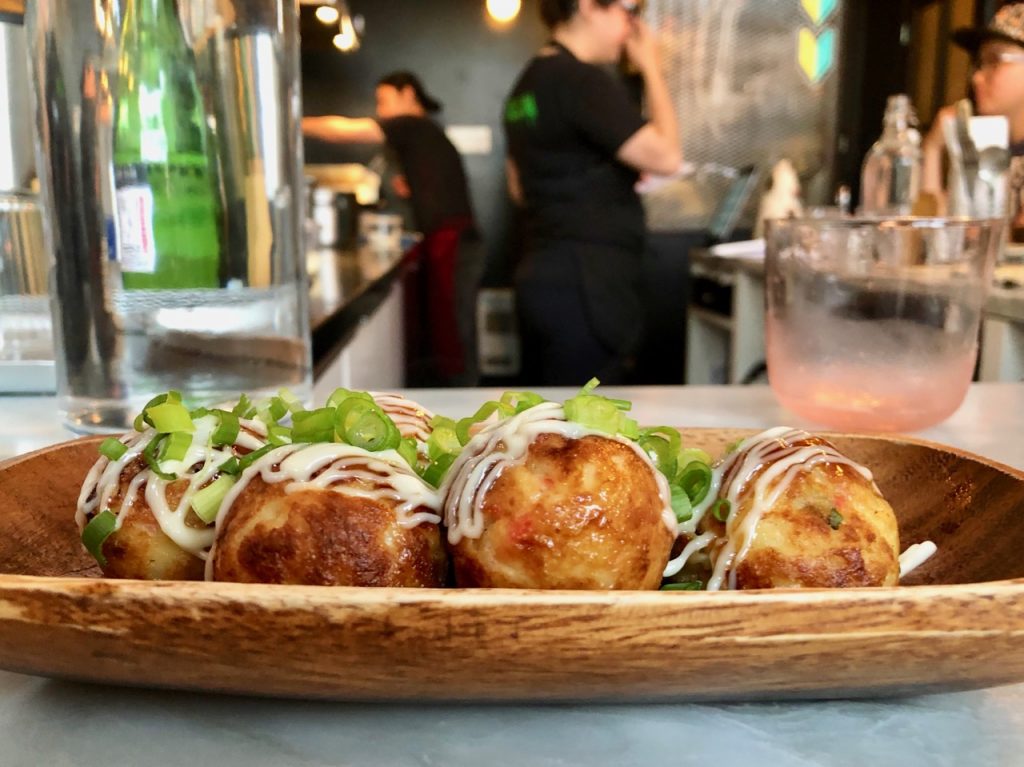 Best Foodie Cheap Eats
Intimate and authentic, Noren feels a bit like a small dinner party where friends gather round the heart of the home. We take our seat at the counter and watch two chefs and one server dance around the tiny kitchen preparing Japanese dishes like Takoyaki (aka: Octopus balls) and Okonomiyaki (Japanese omelet). The curated blackboard menu is small and amazing and we sink our teeth into the most delightful melt-in-your-mouth sashimi and our over-tired child expresses an audible "mmmm!" With the exchange rate, it's about $6usd for knock-your-socks off sashimi. We immediately order more. We eat family-style as each freshly-prepared dish is delivered. Not for the picky eater, but a transportive Japanese experience and extremely well-priced for the quality. Noren // 77 Rachel, Montreal
***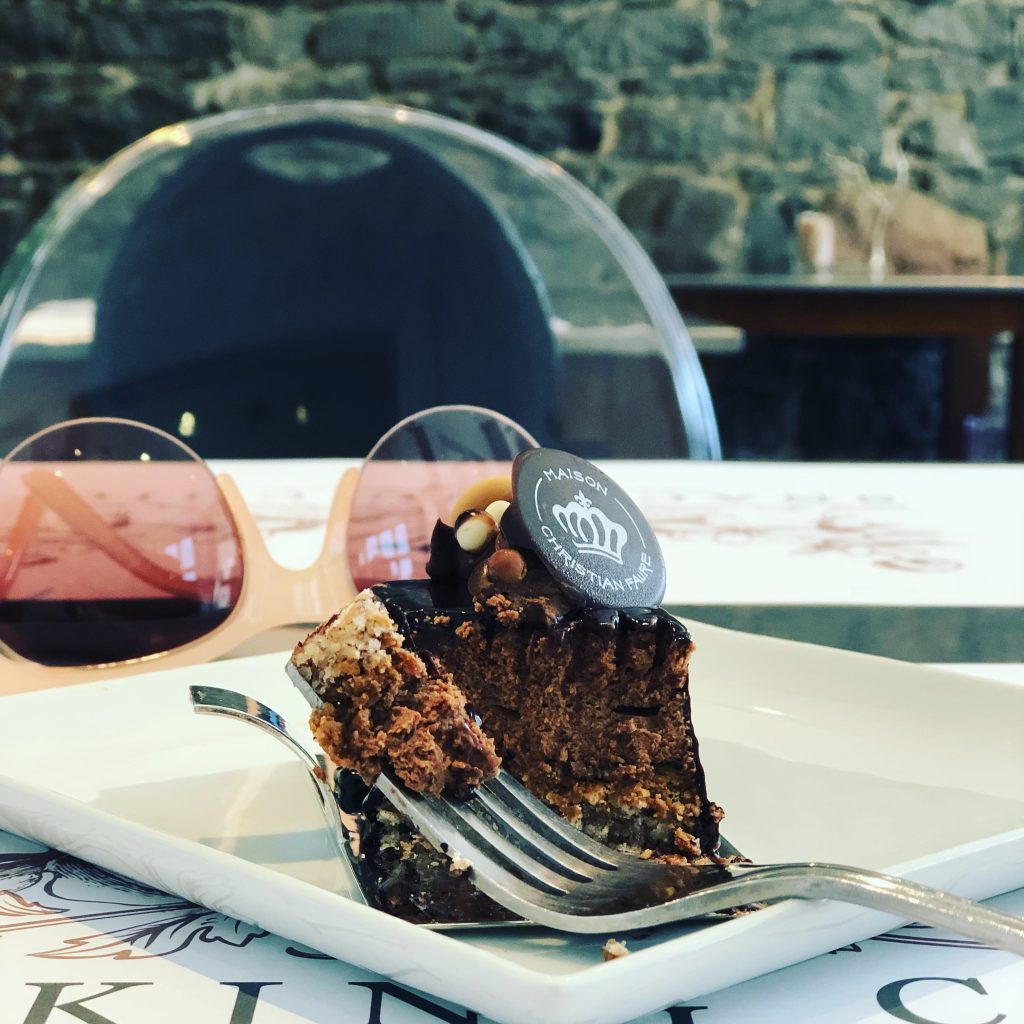 Sweet Tooth at Maison Christian Faure
The husband and child need a nap and I need chocolate. With a hall pass for a solo adventure, I roam the streets of historic Old Montreal and joyfully stumbled upon Maison Christian Faure. After ogling the patisserie showcase for what seems like an afternoon, I decide upon a decadent hazelnut chocolate dessert. I make my way to a table for one and delicately savor each bite. "C'est bonne?" the ever-so-chic grandmother leans over to me and knowingly asks. "Oui," I sweetly replied. Thrilled this divine little moment was all my own. And while the desserts are not cheap per se, they are decadent and under $10. So savor and enjoy. Maison Christian Faure // 355 Place Royal, Old Montreal
***