Remember that last vacay where you swiped on your phone instead of floating in the pool, and saw every meal through the lens of an Instagram filter? Not this vacation. These awesome hotels want you to make real-time memories not social media stories and are offering extra incentives for guests to go phone-free. From s'mores kits and killer ocean views to back-to-basics time in nature, the only hashtag you'll need on these unplugged vacations is #seeyounextweek.
Back-to-Basics at Getaway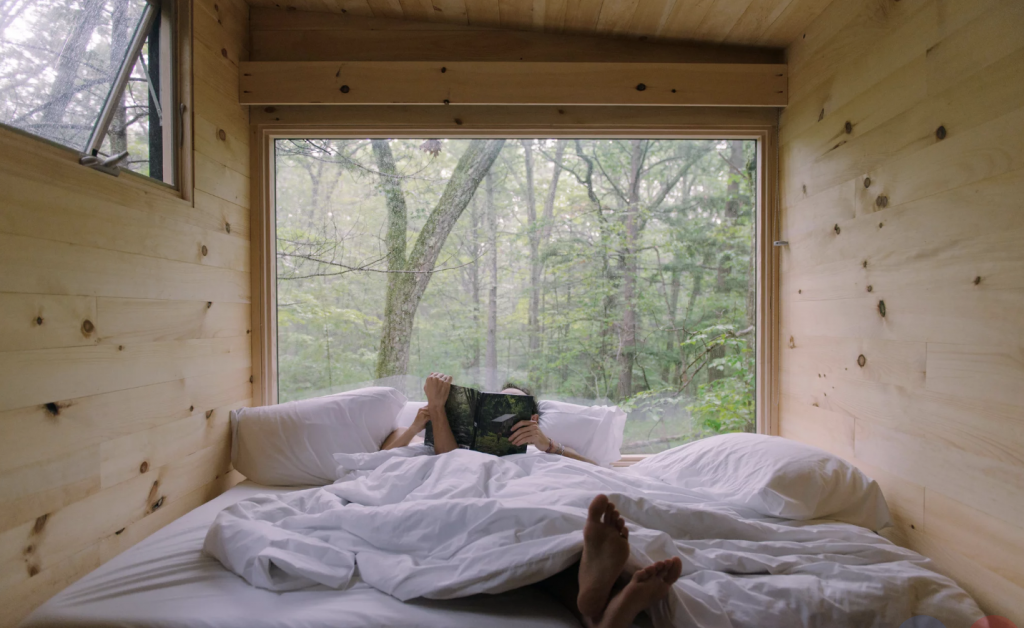 City dwellers can find respite in going off-the-grid and into nature with Getaway, which offers tiny eco-modern cabins within 2 hours of major cities like Boston, NYC, Washington D.C. and Los Angeles. An on-sight lockbox makes sure you're not staring at your phone when you should be staring at the stars. Their motto, "A day off for the always on," means finding happiness in the quiet elements of nature.
Resort Reconnected at the Wyndham Grand Clearwater Beach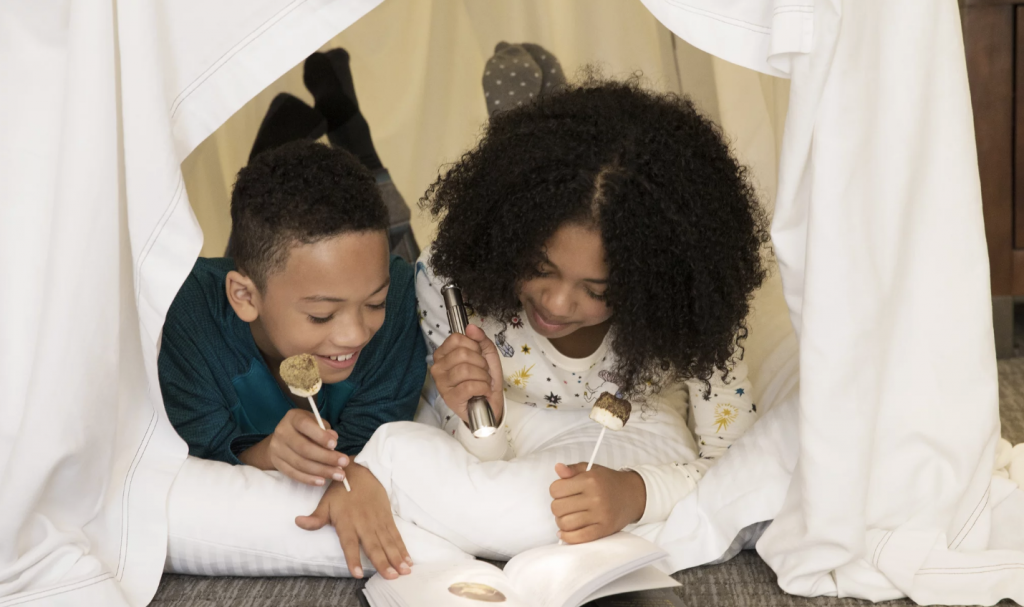 Ready to disconnect but still want resort-style amenities? The Wyndham Grand Hotel in Clearwater Beach, Florida offers a Reconnected Program encouraging parents and kids to put their phones and tablets in a timed lockbox in exchange for pillow fort supplies, s'mores and an instant camera for guests to use during their stay. The hotel also has a resort-style pool, full-service spa and is steps away from the coveted turquoise waters and white sands of Clearwater Beach.
Lost in Paradise at Jade Mountain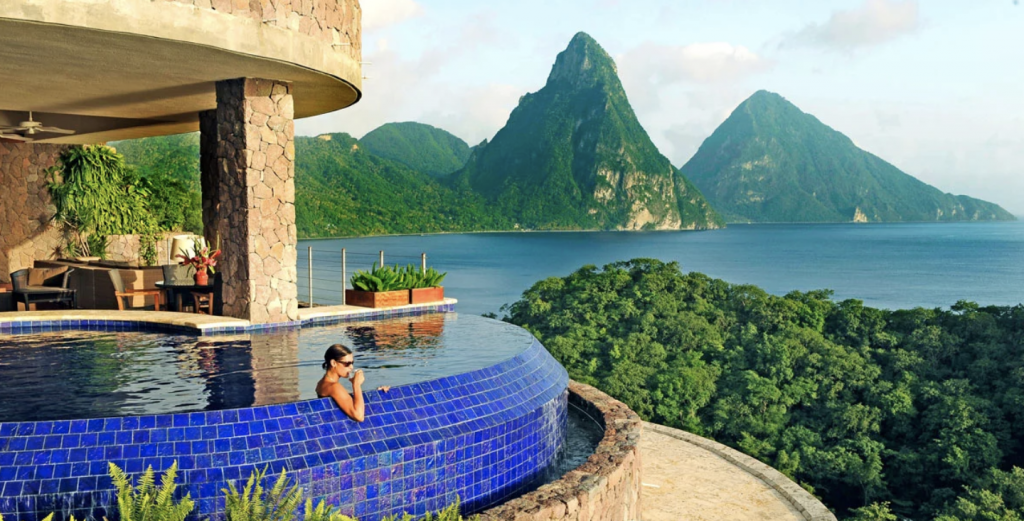 Sunrise yoga over-looking the ocean, fresh-squeezed tropical juices, indulgent massages and hello, your own personal infinity pool. Paradise found at Jade Mountain in St. Lucia. Though you'll have to call in the grandparents, because this vacay is adults-only.
Luxurious sanctuary suites are designed with the 4th wall open so you can decompress with breathtaking views of the Pitons and Caribbean Sea from your private infinity pool. Rooms are deliberately tech-free with no phones, televisions or radios. Just you and paradise. But what if you need something? Glad you asked, the resort major domos provide exceptional service around the clock at the push of a button. The only technology you may ever need again.